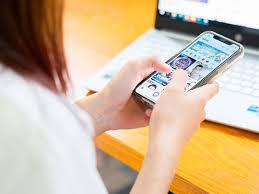 International live video social entertainment platform Uplive is a live video app that encourages local creators to live stream fresh, innovative social content. The app enables a more robust, equitable, and effective creator economy by restoring the relationship and accountability between the creator and user.
Uplive recently launched a new TVC Live it Up centered around the app as the new age go-to-hub for all types of live stream entertainment, including music, dance, social networking, PK competition, and group chat, motivating youth to be able to demonstrate their talent while also earning money.
The ad-free live video platform also means that the content creator does not get interrupted by advertisers, allowing consumers to enjoy diverse content, real-time social experience, and flawless content. It obliges social video hosts to broadcast to the world, sharing their talents and building connections in real-time with users across the globe.
Andy Tian, co-founder, and CEO of Asia Innovations Group commented on the new TV commercial.
The objective is to provide a platform where users can enjoy healthy, fun content, a safe social and engagement space, and nurture local talent.
As the youth population persists to grow and the scarcity of jobs continues to grow, we need to boost the local youth to tap into their skills and use Uplive to market themselves to an international audience and earn a decent living out of it.